A teacher who is still mourning the death of her husband has shared a heartwarming note she received from one of her students.
The teacher, identified as Melissa Milner, revealed that she recently lost her husband and her pupils have shown her immense love and support.
Melissa took to her Twitter page to share a touching note from one of her pupils and wrote:
"As I grieve the sudden death of my husband, my students warm my heart."
The note, which has captured the hearts of thousands of social media users reads:
"Dear Mrs Milner, I'm so sorry for your loss. Even though you can't see Mr Milner you should still know that there will always be a line connecting your hearts. I hope you feel better soon!"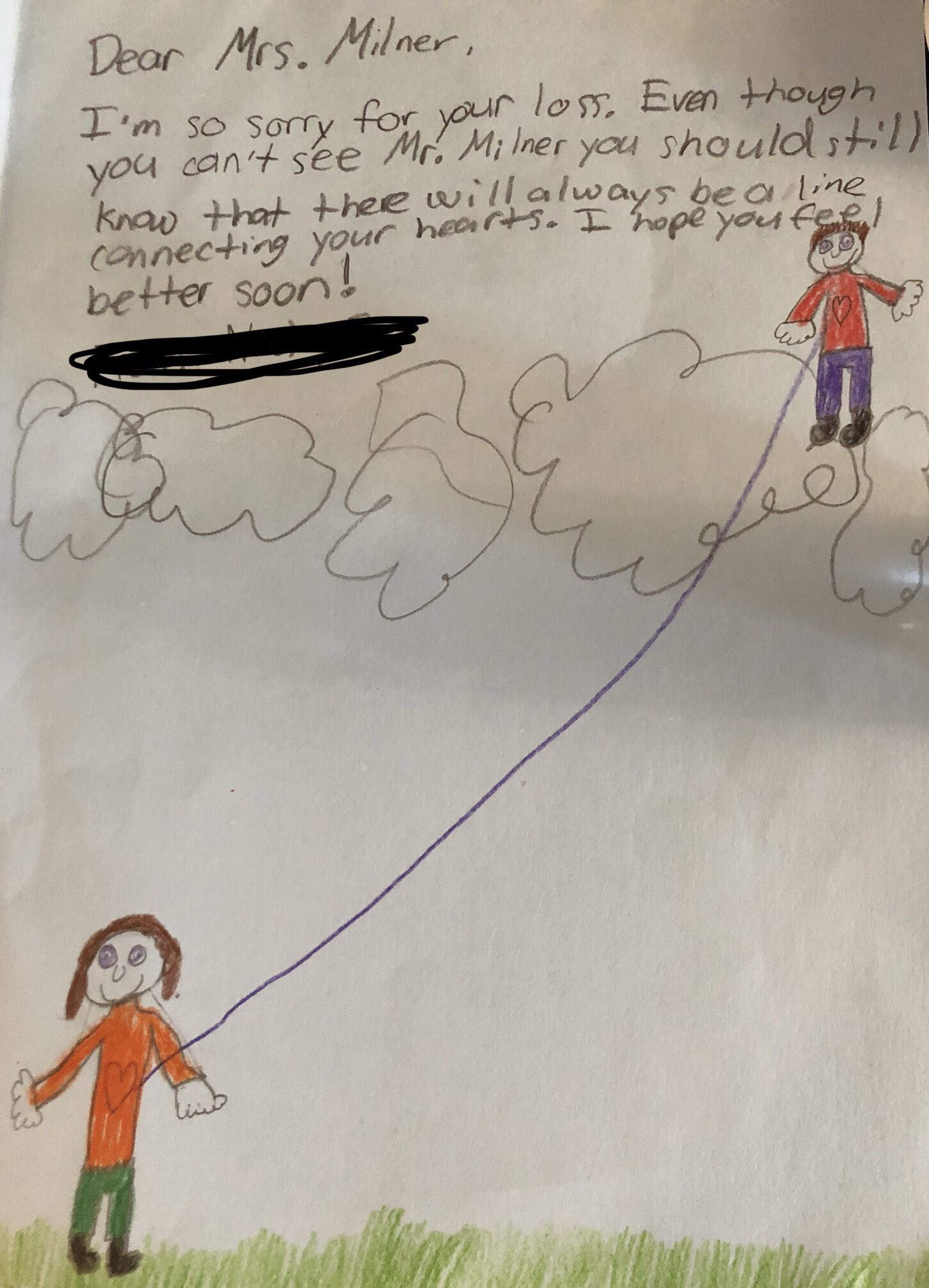 The student also made a drawing of the woman standing on the lawn and a man standing in the clouds with a line connecting them to illustrate the content of the note.
See her tweet below and some replies from people: